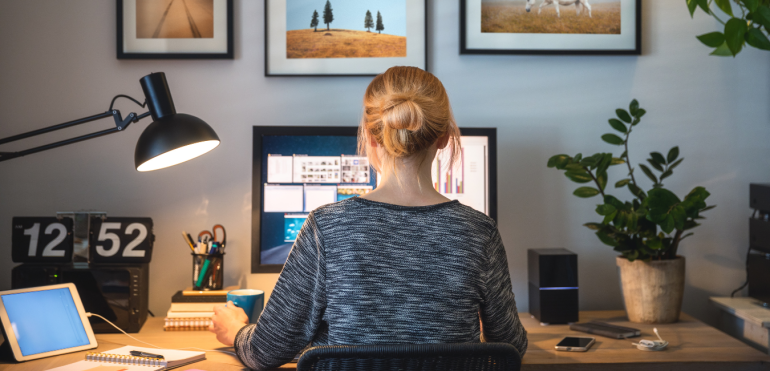 On 15 December 2022, the French union of professionals and skilled workers of the General Confederation of Labour (Ugict-CGT) launched the Telework Observatory (l'Observatoire du télétravail).
The Telework Observatory is a resource centre and place of exchange which, according to its president Louis Erb, will enable the analysis of 'the basic transformations around the expansion of telework'. The Observatory's activities will include the production of research and surveys, the organisation of thematic webinars, the monitoring of collective bargaining, and participation in European trade union work, via the ETUC or Eurocadres. This work will be supported by a scientific committee composed of 18 members, and by the expertise of the social protection group Malakoff Humanis and the consulting firm Secafi - which is already assisting French trade unions in the field of telework.
The Telework Observatory takes over from Obergo (Observatory of Telework, Working Conditions and Ergostress), created in the early 2000s by the trade unionist and researcher Yves Lasfargue with the support of the CFDT Cadres. Obergo had ceased its activities following the death of its founder in July 2019, on the eve of the Covid-19 pandemic and the massive adoption of telework.
'The Ugict-CGT has for many years had a very strong credibility on the subject of telework,' stresses the national secretary of the Ugict-CGT Sophie Binet. The confederal organisation conducted two major surveys, in 2020 and then again in 2021, which garnered over 15,000 responses. 'We wanted to ensure the long-term relevance of our study of this mode of work organisation,' Binet adds. At the European level, Ugict-CGT chairs Eurocadres, the trade union organisation for professional and managerial staff associated with the European Trade Union Confederation (ETUC).
On 4 October 2022, EU-level negotiations on telework commenced, with the aim of updating the 2002 Framework Agreement on Telework. Sophie Binet welcomes this development, underlining the fact that 'Since the pandemic, telework concerns a majority of professionals and managers'. In this context, the Observatory has the double ambition of 'feeding research with field experiences and feeding trade union struggles with scientific expertise'.
Alongside Eurocadres and the French trade unions, Ugict-CGT has put forward four main priorities for negotiations: the employer's responsibility for the maintenance of equipment and the payment of related expenses; respect for the right to disconnect and the employer's obligation to evaluate employees' working time and workload; the possibility for trade unions to use digital tools to communicate with employees; and the strengthening of collective bargaining at company or branch level.
According to President Louis Erb, the first major study of the Observatory will be launched next March, with the results to be published in October 2023. The various studies will be accessible on a dedicated website.